Bundism's Influence Today – 2
JVL Introduction
In September 2019, the YIVO Institute for Jewish Research in New York set up a panel of activists and cultural workers from their 20s to their 80s, to discuss what they saw in Bundist ideas, and how it affects their current political and cultural practices.
Jack Jacobs, a historian of the Bund, introduced the evening with a brief overview of the history of the Bund and its major political tenets and then moderated a discussion with Molly Crabapple, Irena Klepfisz, Jenny Romaine, and Jacob Plitman, looking at how Bundist ideas are influencing the Jewish community today.
We published a report of the event in October. Here is more detail about the actual event and the speakers, including a video of the discussion.
This article was originally published by The YIVO Institute for Jewish Research on Mon 16 Sep 2019. Read the original here.
Bundism's Influence Today
Today we are witnessing a revival of the ideas of the Jewish Labor Bund, an organization which had been a powerful force in Russian and Polish Jewish communities during the first half of the 20th century. The Bund focused on doikayt ("hereness"), libertarian socialism, and support for secular Jewish culture and the Yiddish language. The activity of those with this new interest, sometimes called "neo-Bundism," alongside those with unbroken links to prewar Bundists, has lead to a new visibility of interest in Bundist ideas in both political and cultural circles. And because Bundism offers an alternate historical vision of Jewish identity to Zionism, this development is sometimes a controversial one.
Here is a video of the panel discussion:
---
About the Speakers
Jack Jacobs is a professor of political science at John Jay College and the Graduate Center, City University of New York. He is the author of On Socialists and "the Jewish Question" after Marx (1992), Bundist Counterculture in Interwar Poland (2009), and The Frankfurt School, Jewish Lives, and Antisemitism (2015), and is the editor of Jewish Politics in Eastern Europe: The Bund at 100 (2001) and of Jews and Leftist Politics. Judaism, Israel, Antisemitism and Gender (2017). He served as a Fulbright Fellow at Tel Aviv University in 1996­–1997, as a Fulbright Fellow at the Vilnius Yiddish Institute in 2009, as Padnos Visiting Professor at the University of Michigan in 2016, and as a Visiting Fellow of the British Academy in 2018.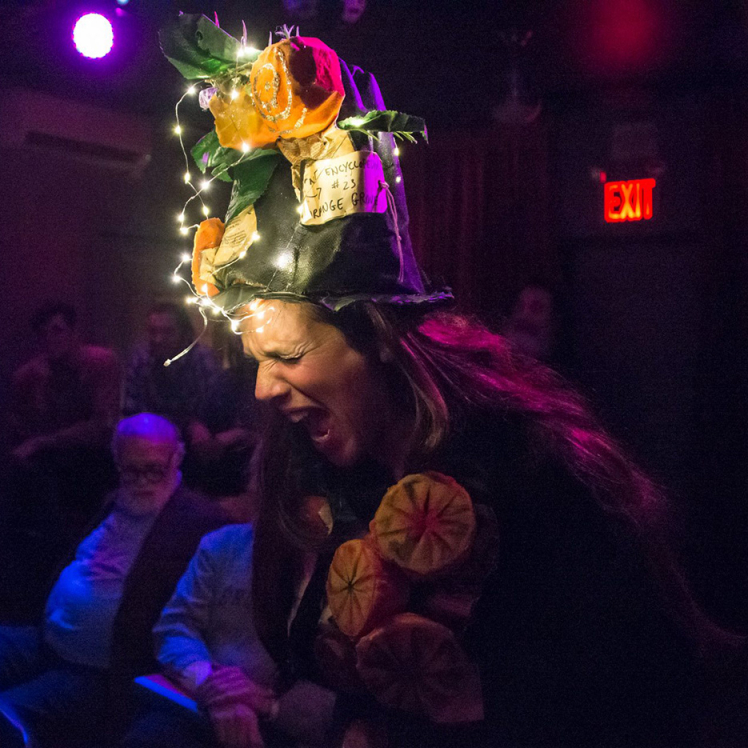 Jenny Romaine (director, designer, puppeteer) is co-founder of the visual theater collective Great Small Works. She is music director of Jennifer Miller's CIRCUS AMOK and was a sound archivist at the YIVO Institute for Jewish Research for 13 years. For several decades she has drawn on Yiddish/Pan Jewish primary source materials to create art that has contemporary meaning.  She directs community based spectacles in New York City and around the world.  Her projects include the Sukkos Mob (featured in the film Punk Jews), Purim Shpiln with the Aftselakhis Spectacle Committee, The Revival of the Uzda Gravediggers, and Muntergang and Other Cheerful Downfalls with Great Small Works. Romaine works as an educator in prisons, public schools and museums. She's currently a Visiting Professor at the Pratt Institute. She was the first recipient of the Adrienne Cooper Award for Dreaming in Yiddish (2014), received a Marshall Meyer Risk-Taker Award from Jews for Racial and Economic Justice (2015) and is featured in Dazzle Camouflage: Spectacular Theatrical Strategies for Resistance and Resilience by Ezra Berkley Nepon.
Molly Crabapple is an artist and writer in New York. She is the author of two books, Drawing Blood and Brothers of the Gun (with Marwan Hisham). Her reportage has been published in the New York Times, New York Review of Books, The Paris Review, Vanity Fair, The Guardian, Rolling Stone, and elsewhere. She has been the recipient of a Yale Poynter Fellowship, a Front Page Award, was shortlisted for a Frontline Print Journalism Award and longslisted for a National Book Award. She is often asked to discuss her work chronicling the conflicts of the twenty-first century, and has appeared on All In with Chris Hayes, Amanpour, NPR, BBC News, and more. Her art is in the permanent collections of the Museum of Modern Art, the United States Library of Congress and the New York Historical Society. She recently concluded the Spring 2019 artist in residence at NYU's Hagop Kevorkian Center for Near Eastern Studies.
Irena Klepfisz was raised by Bundist Holocaust survivors and absorbed Bundist ideology by eavesdropping on their conversations about Jewish life and activism in interwar Poland. She views her creative and political work over four decades rooted in Bundist philosophy. Recently, she co-edited The Stars Bear Witness: The Jewish Labor Bund 1897-2017. She is also the author of A Few Words in the Mother Tongue (poetry) and Dreams of an Insomniac (essays).  A bilingual edition of her poetry and prose will be published in Poland in 2020.
Currently, she is a board member of the Workmen's Circle. In the past, her political work has included membership in Di vilde khayes; founding the Jewish Women's Committee to End the Occupation; and being Executive Director of New Jewish Agenda as well as the NYC head of Brit Tzedek. Her Yiddish language and cultural work, as a promoter and translator of Yiddish women's literature, includes being founding editor of Conditions, co-editor of The Tribe of Dina, and the first Yiddish editor of Bridges. Klepfisz taught for Jewish Women's Studies at Barnard College for 22 years, and English and Women's Studies at Bedford Hills Correctional Facility for Women for 10 years.
Jacob Plitman is the Publisher of Jewish Currents, the publication of the Jewish left. Before relaunching Jewish Currents, Jacob served as the deputy director of J Street U, organized with refugees in Greece, and worked with undocumented students at his alma mater, UNC Chapel Hill.