86 queries about accuracy in the Panorama programme
The most elaborate challenge to the Panorama programme we have yet seen. You don't have to agree with each point to see there is a lot to answer.
To every complaint there is a standard response: "The BBC stands by its journalism and we completely reject any accusations of bias or dishonesty. "
'This farrago of half-truths, contested allegations and unsubstantiated office tittle-tattle from disgruntled former employees, solemnly presented as fact, is a disgrace to journalism.'
#Panorama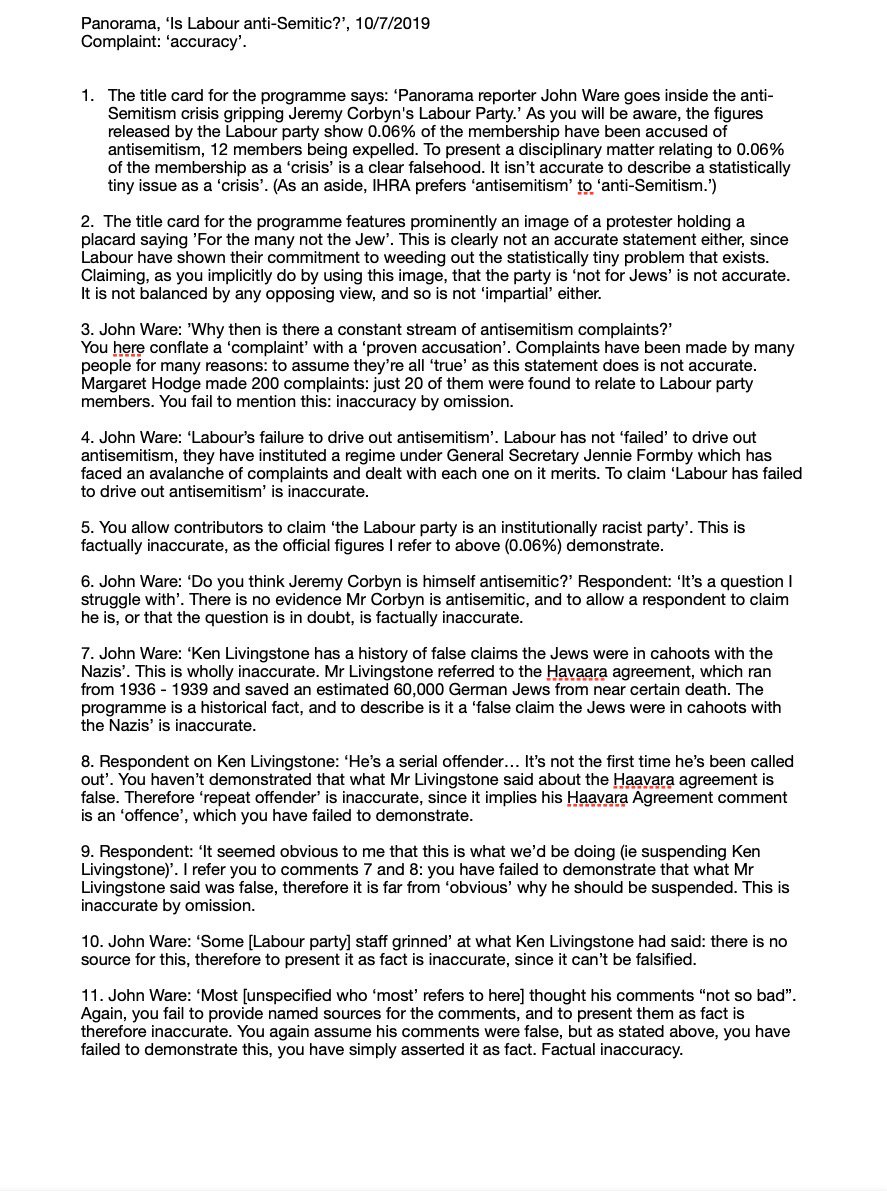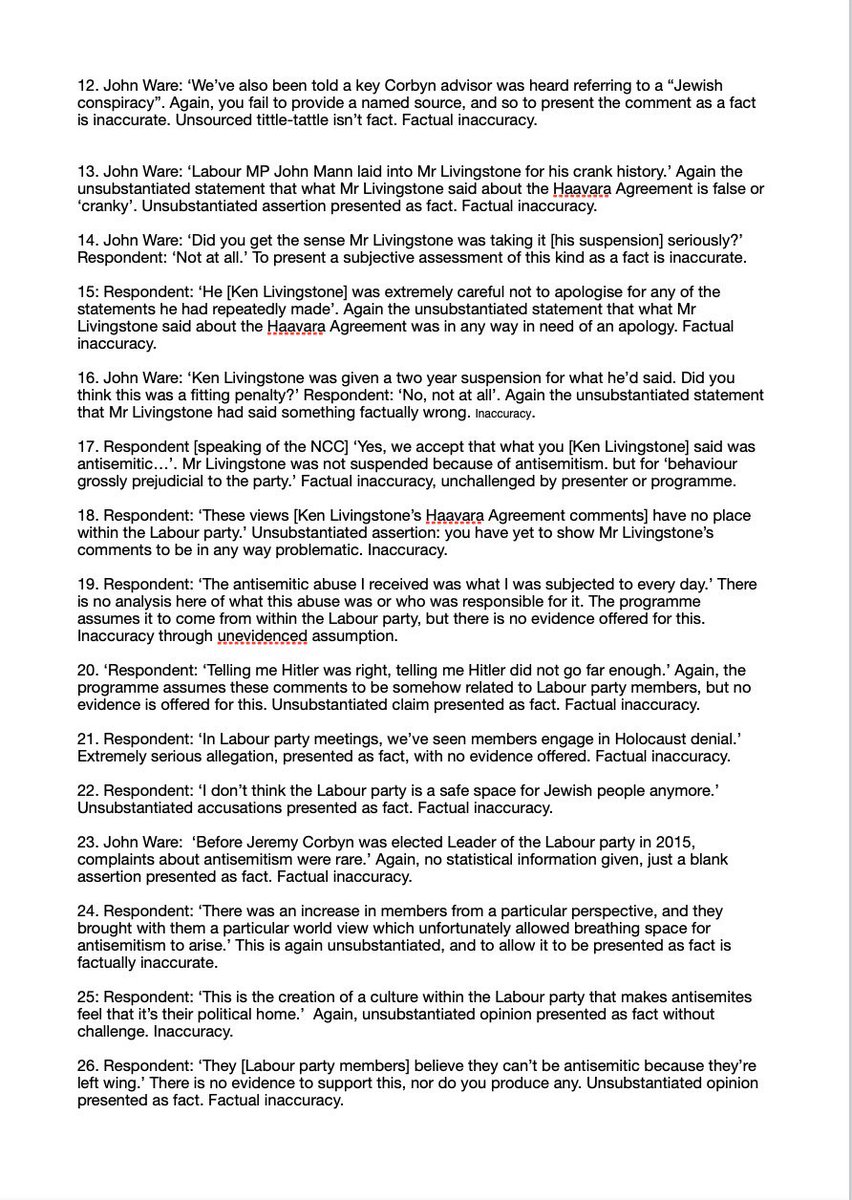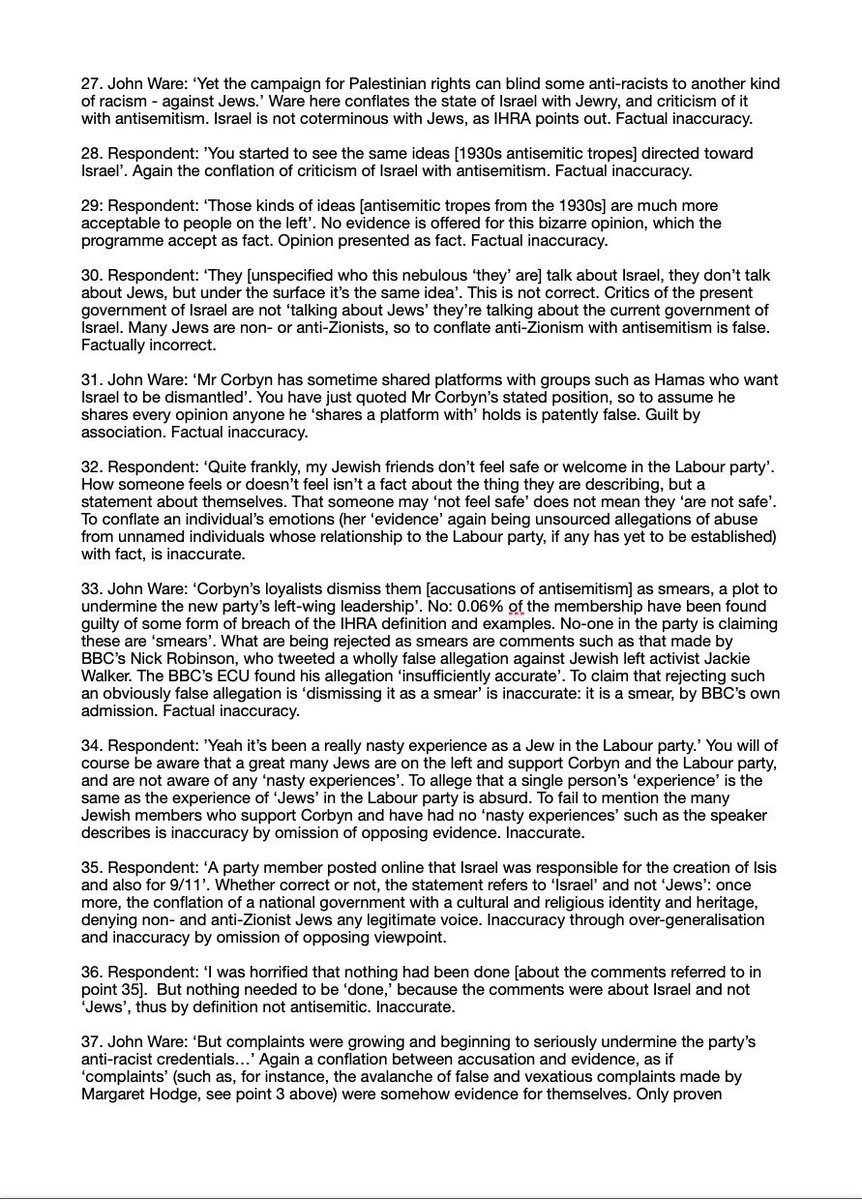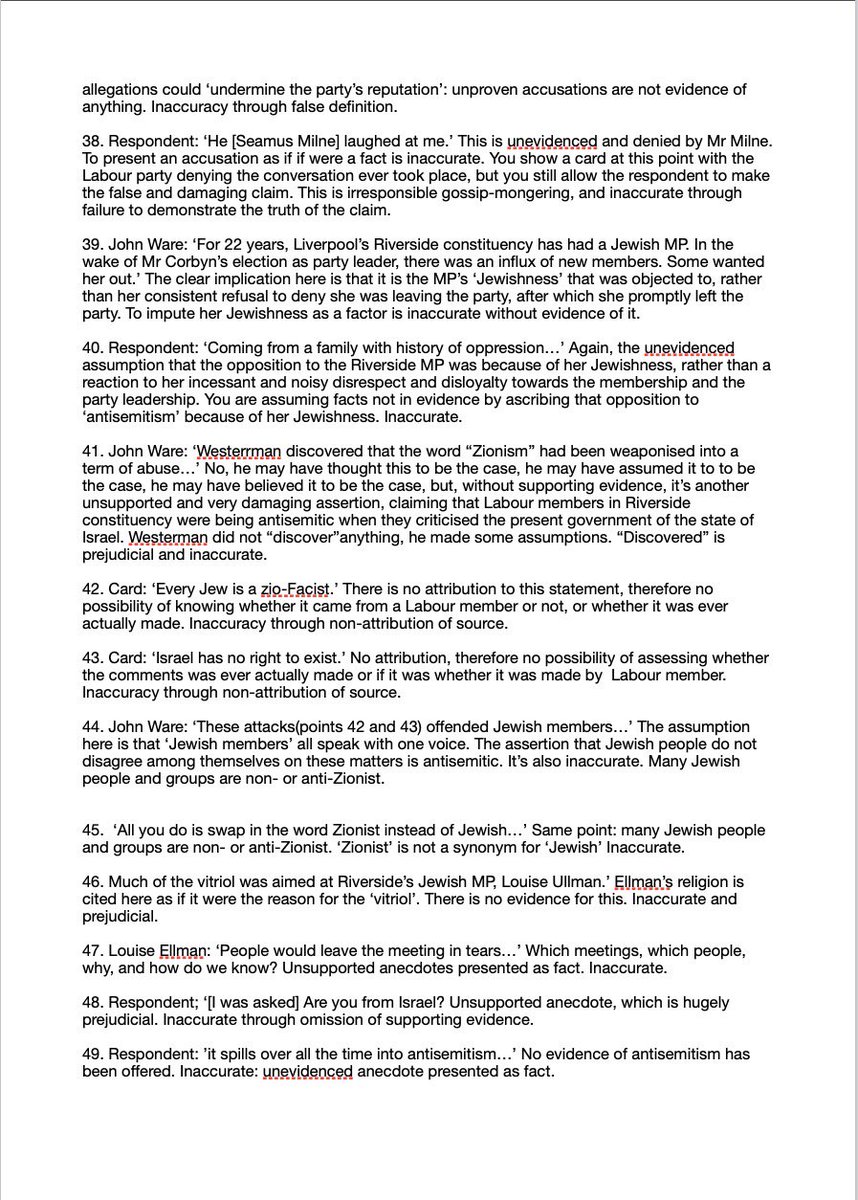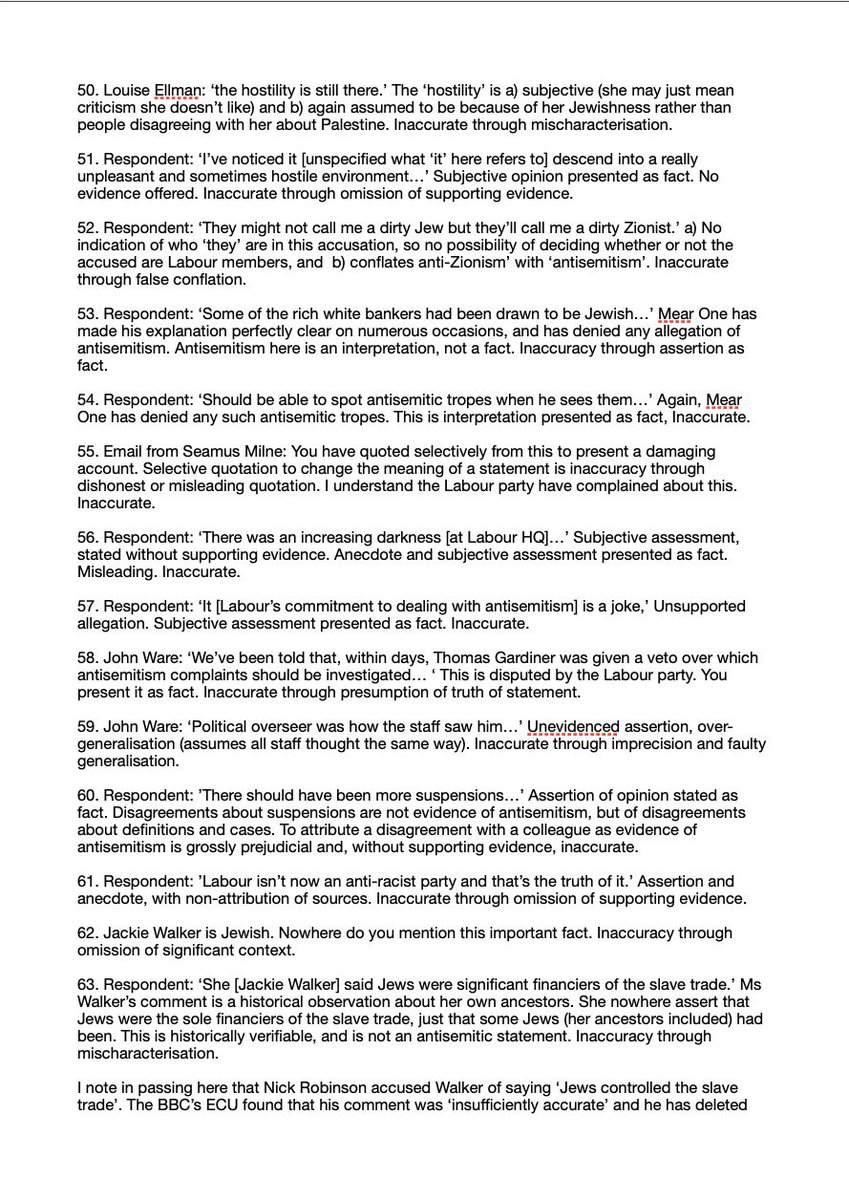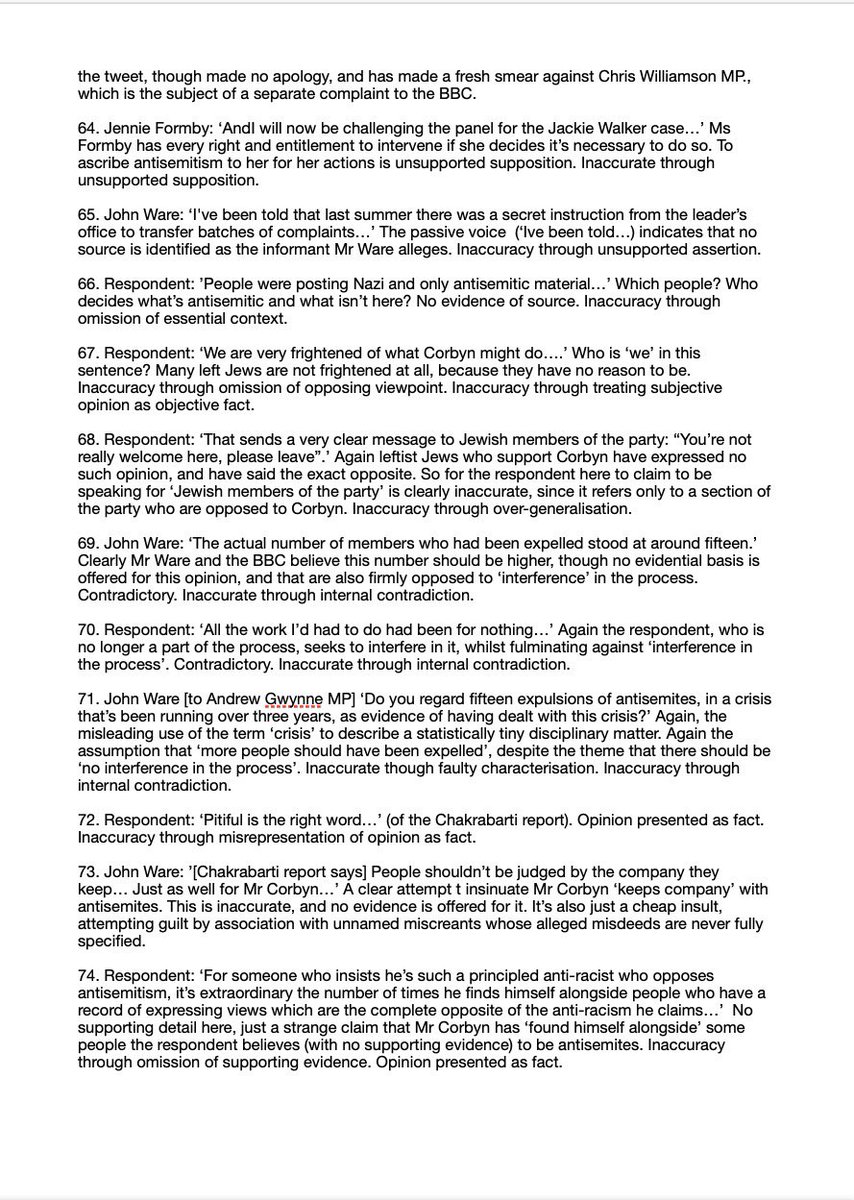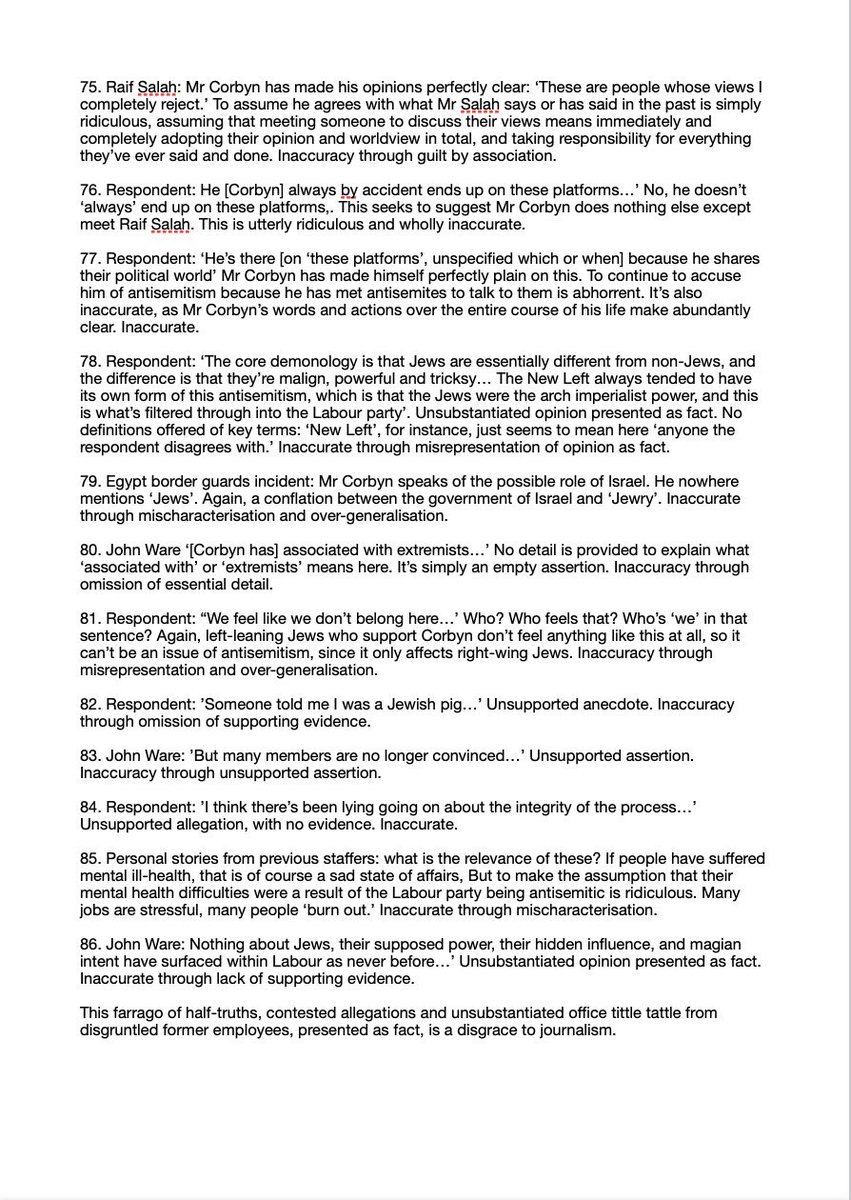 'Nothing' in point 86 should read 'notions'.
BBC tell me they can only accept submissions of this length through the post (unless I'm prepared to submit it in 5,000 character 'bites' on their annoying webform). So a quick check and proofread tomorrow, and off it goes.
I've corrected a few errors. I misattributed the behaviour of Luciana Berger to Louise Ellman, and there are a few other slips and typos. Sent now, so too late for any further corrections.